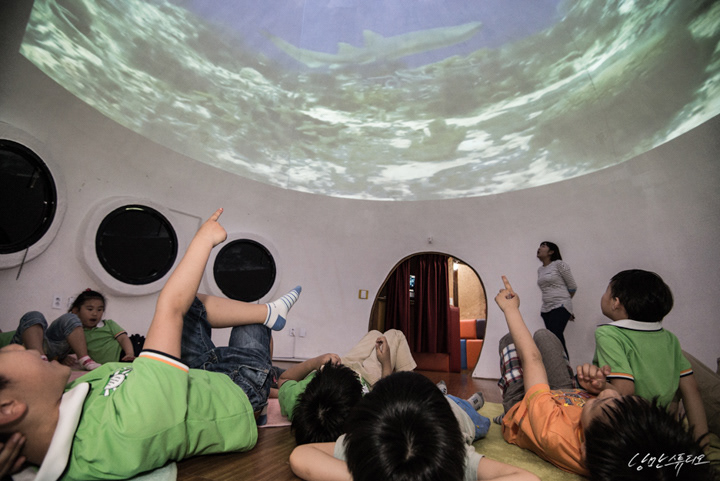 - Location : Trabaum Kid Center
- Technology : Millumin, Projection Mapping
경기도 광주에 위치한 트라바움 아트센터에 시공된 체험공간 입니다. 특정 공간의 천정 및 벽면 전체를 다수의
프로젝터를 이용하여 하나의 거대한 스크린을 연출 할 수 있습니다. 돔 형으로 시공할 경우 몰입도가 큰 시청각
공간을 형성할 수 있으며 기존의 공간을 그대로 이용, 벽면과 천정 전체를 연결하는 대형 스크린 구현을 통해
다수의 관람

객이 체험할 수 있는 전시공간을 만들 수 있습니다.
Circle vision is a construction has been experience space to Trabaum Art Center. The entire ceiling and walls of a particular space with a lot of projector produce a one of a huge screen. If you want to construction in the dome immersive degree, it can create an exhibition space through a large screen implementation.