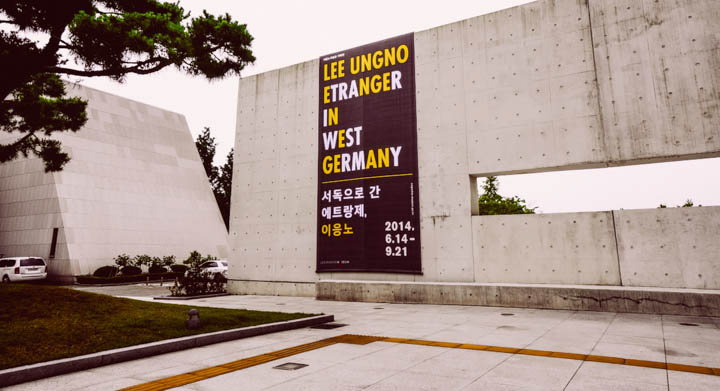 Lee Ung-no Museum Interactive Frame


-Client : Lee Ung-no Museum
-Seonsor : Kinect
-Program : C#
대전 '이응노 미술관'의 특별전을 위한 인터렉티브 전시품 입니다. 관람객의 실루엣을 센서로 추적하여, 
스크린 상에 보이는 이응노의 독일어 신문 기사 뒷 쪽에 숨겨진 한글 번역본을 관객이 볼 수 있도록 한 작품입니다. 스크린 좌우에 위치한 버튼 이미지 위에 사람의 실루엣이 올라가 일정시간 이상 멈춰있으면 신문을 넘기는 듯한 
애니매이션과 함께 다음 페이지로 넘어가게 됩니다. 단순히 관객이 신문을 읽는 것이 아닌, 관객과 작품의 
상호작용을 통하여 보다
흥미롭게 전시물을 감상 할 수 있습니다.
The silhouette of visitors to track the sensor ,Korean text hidden in the German newspaper article rear side. If the human silhouette over the image of the button located on the screen left and right, will be moving to the next page with the animation, Rather than merely the audience to read the newspaper, through the interaction of the audience and the work, you will be able to experience the more interesting moods.